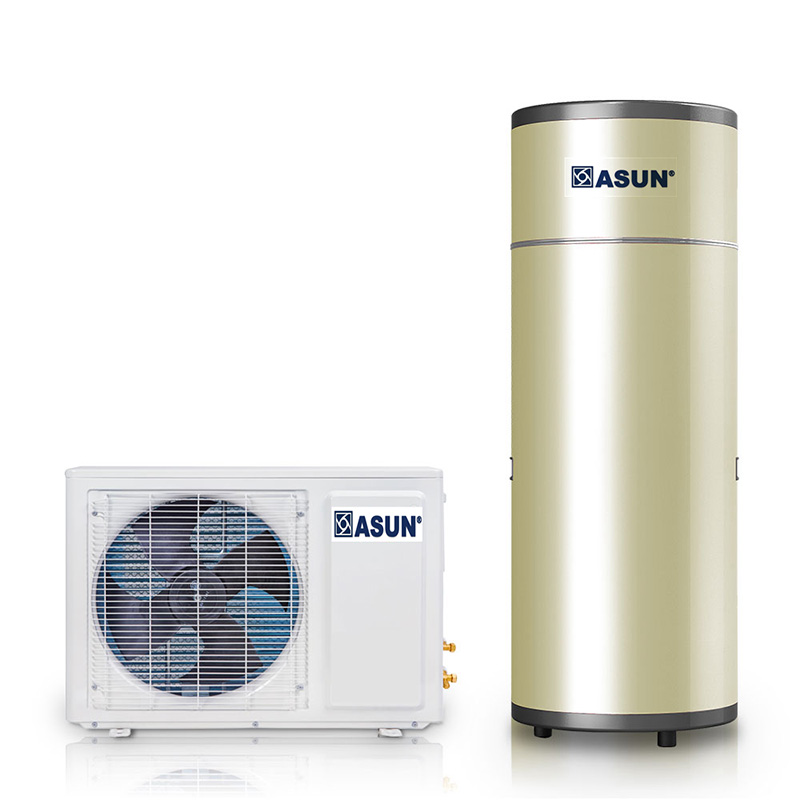 INTRODUCTION
ASUN-S/N-300L is commercial and industrial air source heat pump water heater.
It can be used in hotels, residence halls, homes, factories and so on, for their warm water supply.
►Copeland*ZW series compressor with R417a/R407C/R410 refrigerant.
►Internal rotor motor, magnesium aluminum alloy leaves.
►Reverse preventing frosting function of evaporator, hydrophilic fin.
►Colored plate, with fashion appearance design.
►Super performance in high COP, can work under the ambient temperature range from -10 to 43 degree.
►Intelligent Microcomputer controller.